About Pradhan Mantri Awas Yojana (Urban)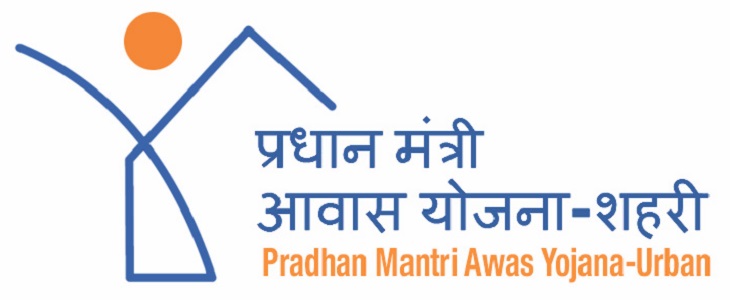 Objective:
The objective of the Mission is to provide Central assistance to implementing agencies through States/Union Territories (UTs) for providing houses to all eligible families/beneficiaries by 2022.
Coverage and Duration:
The scheme focuses to cover the entire urban area consisting of all statutory towns and areas including Notified Planning/ Development Area/ Industrial Development Authority/Special Area Development Authority/ Urban Development Authority or any such Authority under the State legislation which is entrusted with the functions of urban planning and regulations. So far 4,331 cities/towns have been included under PMAY (U).
The duration of the Mission is seven years (FY: 2015-16 to FY: 2021-22).
Components of the Pradhan Mantri Awas Yojana (Urban):
In order to address Housing for All in urban areas, the Mission has the following four verticals:
BLC

(Beneficiary-Led Individual House Construction or Enhancement)

• A Centrally Sponsored Scheme (CSS)

• Assistance to individual eligible families belonging to EWS categories to either construct new house or to enhance existing houses on their own

• Central assistance upto Rs. 1.5 lakh per house

• Enhancement shall mean addition of minimum carpet area of 9.0 Sq Mt into the existing house with pucca construction of at least one habitable room or room with kitchen and/or bathroom and/or toilet conforming to NBC norms

• The total carpet area after enhancement must not be less than 21 Sqm and must not be more than 30 Sqm

---

CLSS

(Credit Linked Subsidy Scheme)

• A Central Sector Scheme

• Interest subvention on home loans taken by eligible urban poor (EWS/LIG) for acquisition, construction or enhancement of house

• For the first time, Middle Income Group (MIG) has been included for a housing scheme in the country.

• Validity of scheme till 31st March 2020

Particulars

EWS

LIG

MIG I

MIG II

Household Income (Rs.)

Upto 3 Lakh

3-6 Lakh

6-12 lakh

12-18 Lakh

Carpet Area in sqm

30

60

160

200

Interest Subsidy (% p.a.)

6.5%

4.0%

3.0%

Maximum Loan Tenure

20 Years

Eligible Loan Amount (Rs)

6,00,000/-

9,00,000/-

12,00,000/-

Discounted NPV Rate

9%

Upfront amount for Subsidy (Rs.) for a 20 Year Loan

2,67,280/-

2,35,068/-

2,30,156/-

Approx. monthly savings @ Loan Interest of 10%

2,500/-

2,250/-

2,200/-

---

AHP

(Affordable Housing in Partnership)

• A Centrally Sponsored Scheme (CSS)

• To provide financial assistance to EWS houses being built in various partnership models by States/UTs/Cities including private sector and industries

• Central assistance @ Rs. 1.5 lakh per EWS house

• Projects under AHP to have a minimum of 250 houses with at least 35% houses of EWS category.

• Preference to physically handicapped persons, senior citizens, SC/ ST/ OBCs, minorities, single women, transgender and other weaker and vulnerable sections of the society

---

ISSR

(IN-SITU SLUM REDEVELOPMENT)

• Slum Redevelopment using land as a resource with private participation

• Slums on Central Government land/State Government land/ULB land

• Slum rehabilitation grant of Rs. 1 lakh per house on an average.

• Flexibility to States/Cities to deploy this central grant for other slums being redeveloped

• States/Cities to provide additional FSI/FAR or TDR to make projects financially viable

• Land cost not to be charged by Central Govt. agencies

• Slums on Private Owned Land

• States/Cities to provide additional FSI/FAR or TDR to land owner as per its policy

• No Central Assistance
Ownership of houses:
Beneficiaries of EWS are covered under all four verticals of the Mission while LIG and MIG beneficiaries are eligible for benefits under CLSS. House is to be allotted in the name of adult female member or in joint name and all houses to have toilet facility, drinking water and power supply. Preference is given to persons with disabilities, ST/ SC/ OBCs, minorities and transgender
Selection process of projects:
As per the scheme guidelines of PMAY (U), the States/UTs are required to prepare Detailed Project Reports (DPRs) covering the eligible beneficiaries as per demand survey in the particular urban cities/towns and get these approved by the State Level Sanctioning and Monitoring Committee (SLSMC) before these projects are considered by Central Government for considering the admissible central assistance involved in consonance with the scheme guidelines. Thus, selection of projects under PMAY (U) and their implementation are with the State/UT Governments.